If you plan to visit, please contact us first at (781)275-1383 or Email us at stpaulswns@gmail.com to plan your visit.
St. Paul's Weekday Nursery School is located at:
100 Pine Hill Road
Bedford, MA 01730
(781) – 275 – 1383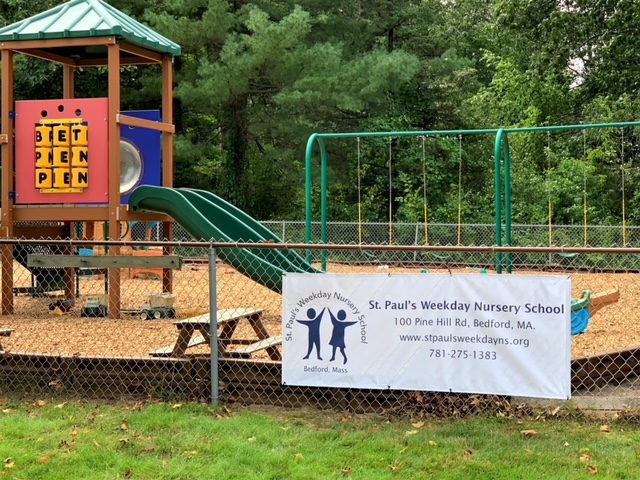 There is parking available. Our school is located in the part of the building furthest from the street. Our entrance is the covered vestibule in the rear of the building adjacent to the playground.