What's our school day like?
Each school day offers a balance of both choice time and structured group time. Children have many opportunities for independent decision making, story time, socializing and cognitive problem solving throughout the day. The children learn and practice social skills throughout the day especially during snack and lunch time.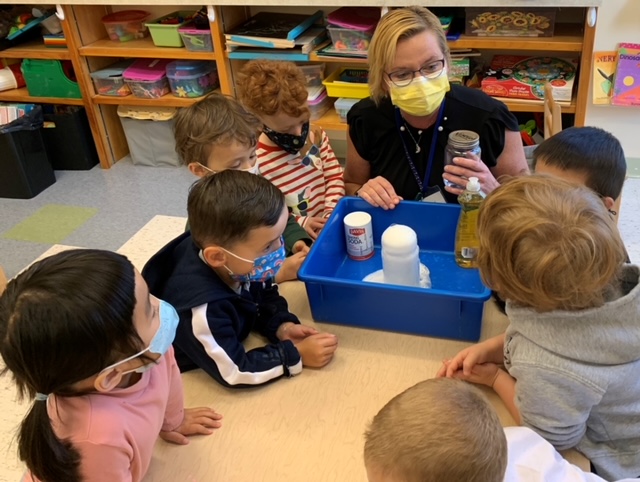 Our Philosophy
We believe that learning through both facilitated and organic play during early childhood is essential preparation both for school and for life.